The impact of graphics in construction and beyond
Drive into any city and the number of cranes dotting the skyline indicates the amount of rebuilding and regeneration taking place – even during the pandemic.
All of these new schemes are vying for custom from potential new business tenants, new residents and new customers, and over recent years, developers have realised that the construction phase itself, is a golden marketing opportunity.
Construction hoardings, building wraps and quirky PR tactics have become the norm, while each big new scheme now has its own brand identity, to create a sense of excitement and place.
Even if your development (or redevelopment) project is small, there's a lot that you can do to bring attention to it, using clever, cost-effective graphics.
Why do printed graphics at your construction site work?
The truth is, we're all nosey. The very fact that we don't know what's going on behind a construction hoarding creates its own level of interest. So it's not hard to capture attention; but it's important to know how to use it. Here are some ideas:
Gain presence and attention on a large scale. Capture the interest of everyone heading past. Use bright colours, attention grabbing graphics and clever messaging.
Extend your brand message. Use the space provided by your hoardings to build brand awareness – not just messages about your project, but what you stand for.
Create a connection with the local community. Use your site to provide regular updates on progress, head off any concerns around how your project will be used and any public works, as well as positive messages about what it will bring to the area and any jobs created. Make it known that you welcome questions (and enquiries!) with clear contact details.
Conceal any unsightly works and enhance security. At a practical level, construction site graphics and building wraps can be used to keep your building area neat, tidy and secure, and protect the streetscape.
Tips for creating impactful and long-lasting construction graphics 
If you are planning the marketing and graphics for your next project, here are some tips to get you started:
Make them durable. Your graphics need to withstand wind, rain, construction dust and dirt – and potentially a long build programme. Investing in good quality materials at the outset will become more cost-effective, the longer your project takes.
Think outside the box. Get your marketing team involved and talk to your printer about different material options and signage types. Could you create excitement as your project progresses? Announce every new floor within your high rise, or create intrigue with a building wrap? And don't just think about how it will look during the day – clever lighting displays could make a real impact at night.
Put the graffiti artists off…unless it's Banksy! Some materials and colours withstand graffiti much better than others, while introducing more texture can be off-putting to those budding street artists. Just avoid providing a blank canvas if you can. 
Don't forget the rest of your campaign. Make sure all of your tactical marketing assets create consistency and work together – that includes your posters, window vinyls, leaflets, door drops and advertising.
Think about the environment and shout about it! Use more sustainable materials and talk about what will happen to your graphics once they're removed. Ensure that they're either re-used elsewhere (perhaps at your next site?) or recycled into next generation materials for future graphics.
What could your marketing print do for your next construction project?
Construction sites invite creativity – and the good news is that you're no longer limited to wooden boards.
Correx signage, Dibond panels and Foamex are all fantastic options for construction marketing print. And if you'd like a little more inspiration, take a look at our project examples:
GENERATE EXCITEMENT FOR YOUR NEW STORE OPENING
Bold graphics that demand attention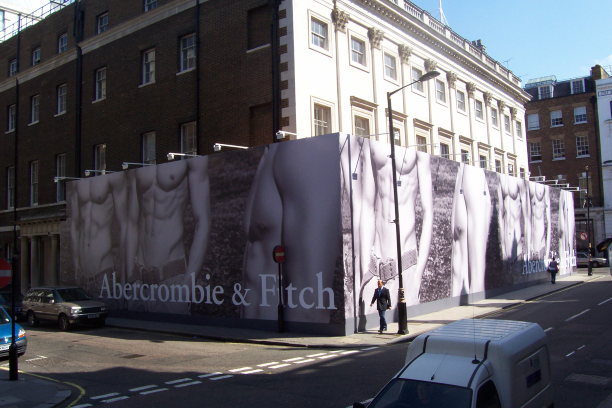 BE CREATIVE AND BRING YOUR BRAND TO LIFE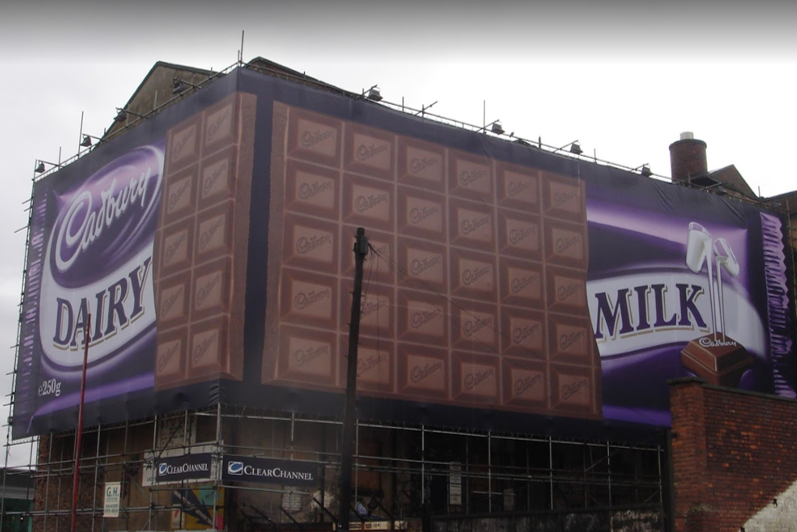 Conceal building works with bright site hoardings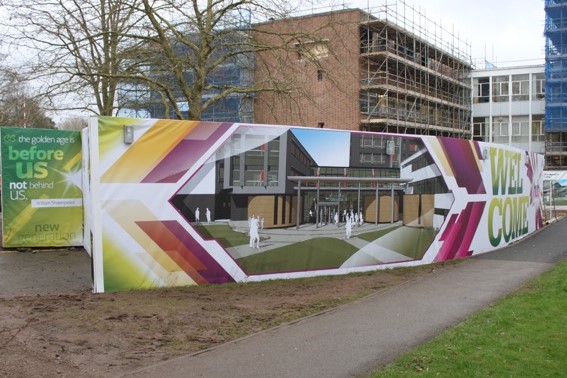 Get in touch
If you would like to discuss options to create an impact with your next construction project, get in touch.