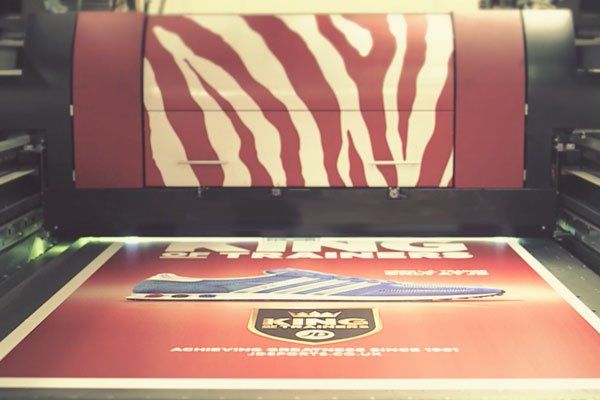 Cestrian are already experts in digital print. But now we're the first digital print specialist to invest in the exciting new M-Press Tiger.
At Cestrian, we are constantly on the prowl for new technology to improve our digital print. For low cost print at high-spec quality, this printer is a totally different animal.
The M-Press Tiger is a revolutionary piece of kit, providing litho quality print at digital prices, printing high volume at high quality for a fraction of the cost of traditional methods. And, of course, it's backed up by our reliable and efficient customer service. Let us M-Press you with our speed, quality and prices.
The fastest and highest quality digital production unit available in the UK.
No set up time means none of the costs associated with screen and litho printing.
Digital printing of up to 1600mm x 2600mm for rigid and flexible substrates up to 10mm thick for all indoor and outdoor applications.
Automated workflow means a seamless production cycle, which enables us to deliver all your high volume print requirements.