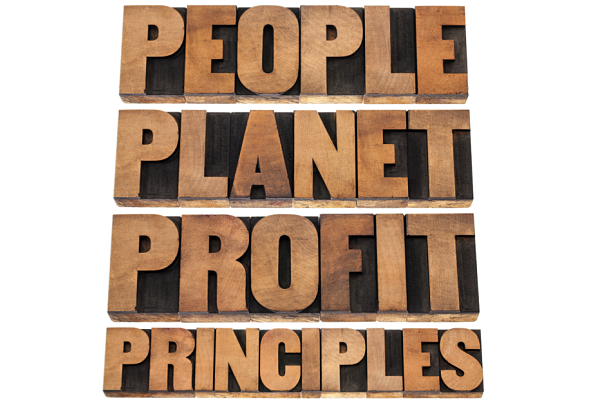 Retailers are constantly under pressure from consumers to be more sustainable, especially on issues such as waste management, packaging, recycling and emissions used in production. Collaboration with suppliers to proactively improve sustainable practices is happening on an everyday basis, which sees retailers demanding environmental policies and proof of green processes in tenders and contracts.
For years people have argued that printing is an unfavourable form of communication and is a wasteful product, yet according to Two Sides (an initiative by companies from the Graphic Communications Supply Chain), 'forestry, paper and packaging are among the most sustainable industries in existence.'
Paper is one of the only renewable raw materials we still have at our disposal – it is reusable and recyclable and it doesn't need energy to read it. The debate between print and digital and their advantages and disadvantages is an going one and you can read more about how they work better together here.
There are a number of processes, certificates and accreditations within the printing industry which focus on environmental and sustainable advantages for digital printers and their customers:
ISO 14001:2004 for a large format digital printer demonstrates their commitment to measuring and reducing the impact that print has on the environment. This environmental management system can reduce waste management costs, savings in the consumption of energy and materials and lower distribution costs.
EMAS (Eco-Management and Audit Scheme) is known as the premium instrument for environmental management as it includes the requirements of ISO 14001 and additional obligations such as employee engagement, ensuring legal compliance or the publication of an environmental statement.
Carbon Smart certification means taking an intelligent and flexible approach to reducing a company's carbon footprint. The status certifies the practical actions and commitments taken to actively reduce environmental impact.
Using FSC® (Forest Stewardship Council®) certified materials is a voluntary scheme that ensures better forestry management, and allows for full tracking of pulp fibre, from the forest all the way to the end user.
Within all these schemes, printing companies are aiming to:
Increase recycling rates and reduce substrate waste that goes to landfill
Reduce energy used for powering equipment and lighting
Reduce gas for heating purposes
Reduce overall water usage
Streamline deliveries for a reduction in transport emissions.
For retailers, using a printer who is striving for sustainability means that you can happily tick off one supplier who is positively contributing to your responsible supply chain. A more sustainable supply chain means overall benefits for you and your customers, including:
Cost savings that you can pass on
Improved employee engagement thus higher productivity
Reduced potential risks and liabilities and therefore higher consumer confidence.
Sustainability is something that should be present in all stages of the print lifecycle – from the selection of substrates to the production and transportation of the end product. Choosing a printer who is proactively looking to improve environmental business processes, is a supplier you can trust and rely on for your own cleaner supply chain.