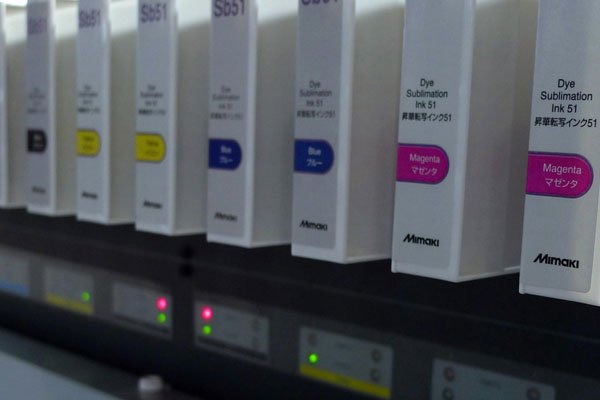 Print onto a wide range of materials for a striking result, and finish with precision cutting for a faster turnaround. Cestrian introduce their Dye-Sub machine – able to produce the same, high-level digital quality print you'd expect, on a varied range of fabrics and textiles.
Fabric-based print produces unique results; giving you a lightweight solution with considerable impact. The digitally printed fabric has vibrancy, offering a variety of finishes from translucent and shimmering to flowing or metallic.
Coupled with Cestrian's newly installed laser cutting table, materials are accurately cut to the exact size, providing the perfect finish. The laser software detects the material and cuts with millimeter precision in half the time, providing faster and more cost efficient production. With any complex shape achievable on a huge range of materials from plastics to fabrics – you can create advanced graphics with minimum labour time and costs.
Light in weight, ease of installation without damage, and reduced transportation costs make fabric printing ideal for:
Point of Sale
Exhibition material
Ambient Media.
Added benefits:
Choose from a wide choice of fabric
Environmentally friendly, water based inks
High resolution
Large format printing (up to 3.2m wide)
Super-accurate laser cut table with auto detection – fast and precise
Hand finished.