If you visit Las Vegas you'll notice a constant stream of advertising bombarding you as you leave the airport and head to your hotel. There are huge digital screens and billboards promoting restaurants, shows and retailers 24 hours a day. However, some of the more noticeable trends are the effective use of print. Retailers are using slick PVC banners, large format fabric graphics and window vinyl's used to draw in the thousands of daily visitors.
Here are just some of the trends we've seen: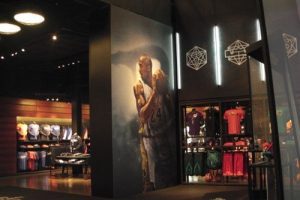 Here the Nike brand has used iconic basketball illustrations printed on large format tension fabric graphics as an entrance to the store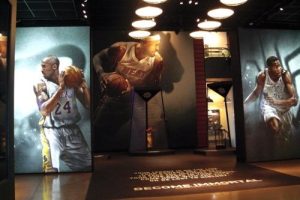 The size of the images and the print quality give a remarkable first impression.
This shopping mall has used multiple graphics to create a retail advertising feature wall. Using something as simple as a collection of PVC banners can create a simple yet impressive facade.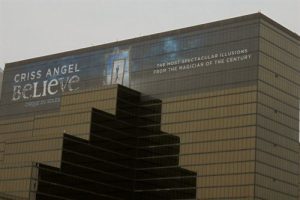 This hotel has used large format window graphics to be viewed at a distance to promote their latest show.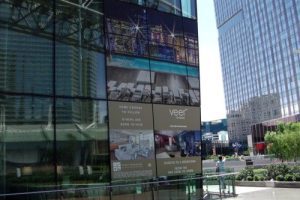 Whereas this company has used window graphics lower down, with smaller copy and imagery to be viewed by passers-by at ground level.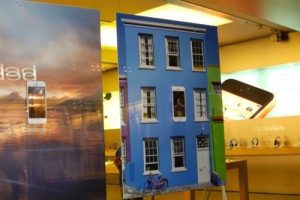 This Apple window display has literally combined print with the iPhone products. The middle window in the blue house has an iPhone attached to the print, which has a video replaying of someone opening the window. The video is seamless with the graphic, highlighting the physical possibilities of combining technology and print.