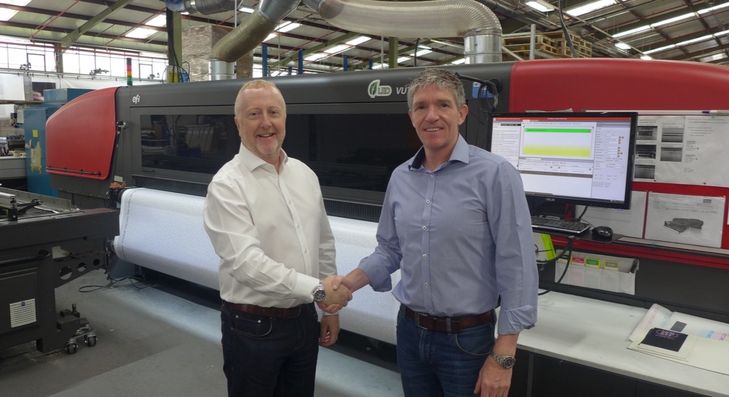 Leading UK large-format printer Cestrian has been acquired by 3a-Group, owner of European giant Arian GmbH, heralding an exciting new era of investment for Cestrian's highly regarded products and services.
Clients will be pleased to know that Manchester-based Cestrian Imaging Ltd will retain its efficient and innovative approach to large-format printing, as well as its well-loved brand in the UK marketplace – but with the added benefits that come with being part of a multinational operation.
Based in Gleisdorf in Austria, Arian is one of Europe's largest digital and screen print solutions providers. It shares Cestrian's commitment to customer satisfaction, progressive printing technology and high-quality products; and also enjoys long-established relationships throughout the UK and globally – including sectors such as cosmetics, food and beverage, automotive, FMCG, home entertainment, retail, theatrical and telecoms.
"Arian has a wonderful reputation across Europe and further afield for its technology and investment-led partnership with clients," said Arian CEO Stephan Kollegger. "We believe Cestrian to be a great fit for our UK ambitions. It will bring huge opportunities for existing clients and something new and exciting for all brands and retailers."
"Cestrian has always had a strong presence within the industry," said Phill Reynolds, former owner of Cestrian. "But now our services and knowledge will be expanded as part of Arian's global plans, painting a much brighter future for everyone."
Simon Summers, who will be taking over as managing director of Cestrian, added: "This merger brings together over 60 years' industry experience and over the coming weeks and months we will be working hard to ensure all current business is settled in as seamlessly as possible and demonstrating to all our client partners the benefits to them this investment will bring."
---
Check out our new toolkit: