Why have boring walls in your offices or shops when you could liven them up with vibrant, durable, high-quality wallpaper featuring any design of your choice?
Our digital wallpaper can transform the appearance of any wall, whether for a one-off event or exhibition; a specific promotion or retail display; or longer-term for a workplace. It can even be used in a home environment, if you're keen to create something truly bespoke for an interior design client.
It's flexible, too, as it's SELF-ADHESIVE and can be applied over existing wallpaper – then EASILY REMOVED when no longer required, or if you simply fancy a change.
Simply choose a design – or consult us about your vision – then we'll create it for you. Just get in touch with the Cestrian team to start the process.
CUSTOMISED GRAPHICS FOR ANY WALL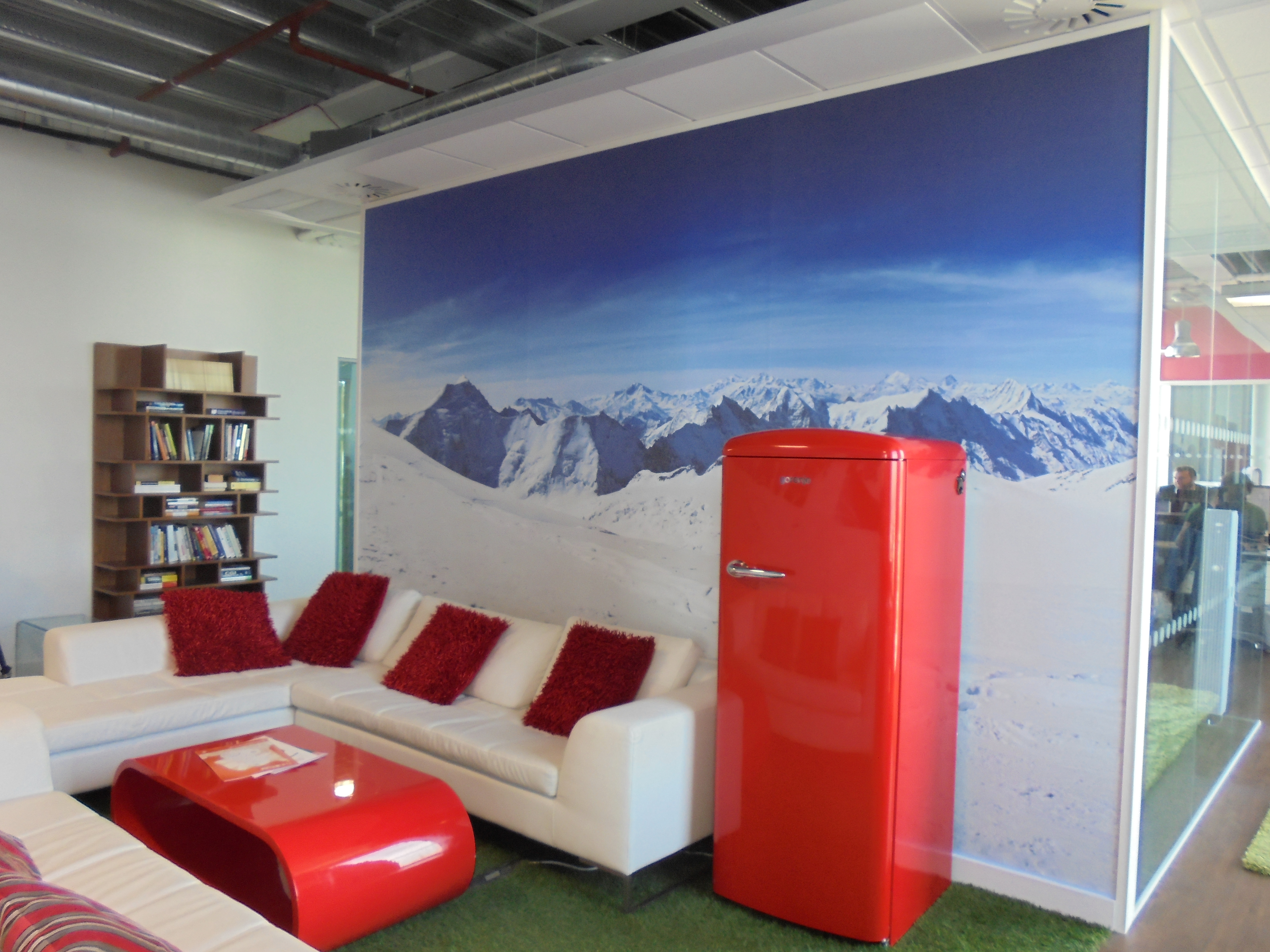 You may also be interested to read about our fabric displays and lightboxes, or freestanding fabric walls – but if our digital wallpaper sounds like the solution for you, check out our video:
Cestrian's Easi-Wall digital wallpaper is:
Suitable for ANY FLAT WALL or other flat surface
EASY TO INSTALL, with no specialist skills required
Self-adhesive, meaning NO MESSING AROUND with paste
EASY TO CHANGE regularly, without damaging the surface underneath
Usable for DIVERSE APPLICATIONS, from feature walls to subtle background wallpaper or branding
COST-EFFECTIVE and time-efficient